Self-Honesty in Your Own Mind
Mae Chee Kaew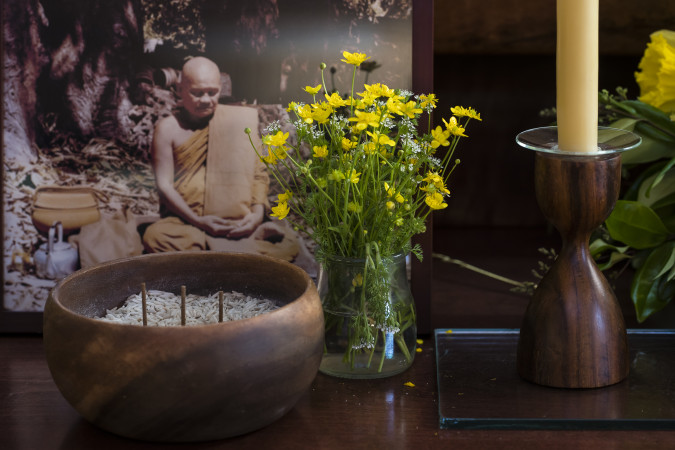 When strange and unusual things occur in your meditation, just let them happen. Don't become attached to them. Such things are really an external focus and should be let go of. Put them down and move on — don't hold on to them. All realms of consciousness originate from the mind. Heaven and hell originate from the mind. Pretas and devas, lay people, nuns — all living beings originate from the mind. Because of that, it is far better to focus exclusively on your own mind. There you will find the whole universe.
Self-honesty is the basis of moral virtue. Know yourself, accept your faults and work to overcome them. Hide nothing from yourself. Above all, don't lie to yourself. Lying to yourself is a fundamental breach of moral virtue. You can lie to the entire world if you like, but you must never lie to yourself.
These reflections by Mae Chee Kaew are from the book, Mae Chee Kaew, (pdf) pp. 238, 234-235, respectively, compiled from Thai sources & written by Bhikkhu Dick Sīlaratano.