Mundane Love
Ajahn Jayasaro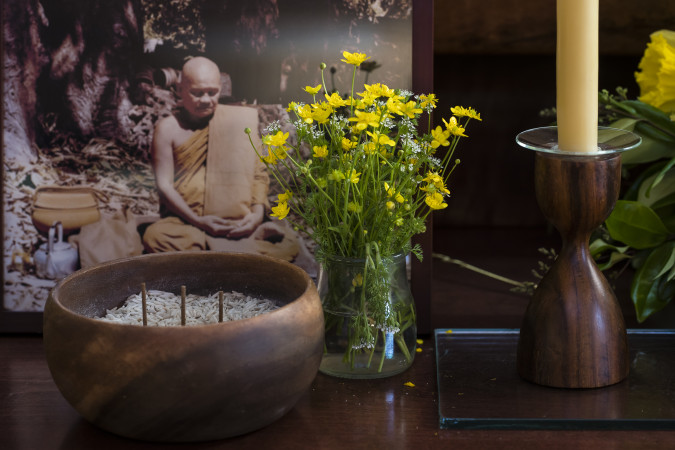 The Buddha's teachings point out two significant drawbacks of mundane love:
(1) The lover, the beloved, and the love itself are all impermanent by nature. Fluctuations and changes in accordance with causes and conditions mean that nothing in the world, including personal love, is permanent or capable of being a real refuge.
(2) The lover, as an unenlightened human being, will always bear in his or her heart negative emotions (known in the Buddhist idiom as defilements or kilesa) which render love unsatisfactory and may cause problems in loving relationships at any time. It is already naturally difficult for mundane love to last, and we make it worse with our ignorance and unwise desires.
Those who have what the Buddha called "right view" (samma ditthi) train themselves to see love in terms of the Four Noble Truths. They train themselves to acknowledge love's inherent deficiencies, to try to find the appropriate value and meaning they should give to love in their lives. They attempt to abandon impurities in the heart that cause suffering in spite of the presence of love. Their goal is to avoid or minimize the suffering that arises from love and to achieve and give as much happiness as possible.
Finally, they use the Buddha's teachings to train their action, speech, and mind to lead their love in the direction of lovingkindness as much as possible, inspired by the awareness of the beauty of a love that is unconditioned.
This reflection by Ajahn Jayasaro is from the booklet, On Love, (pdf) pp. 6-8.